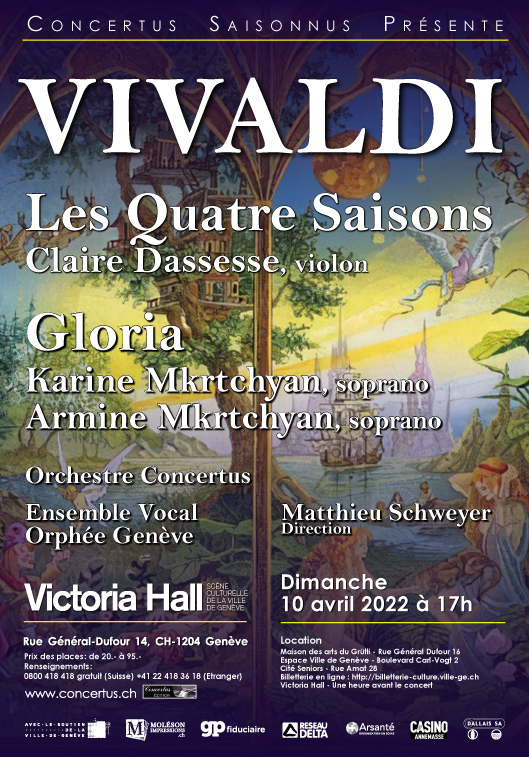 Giuseppe Verdi Messa da Requiem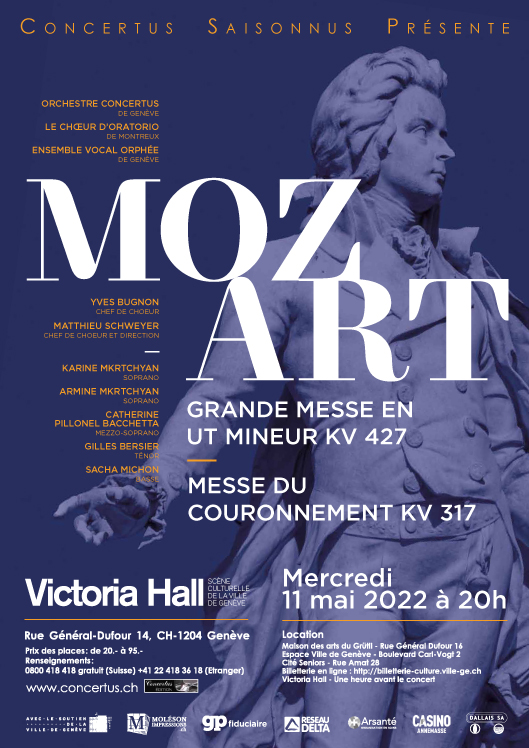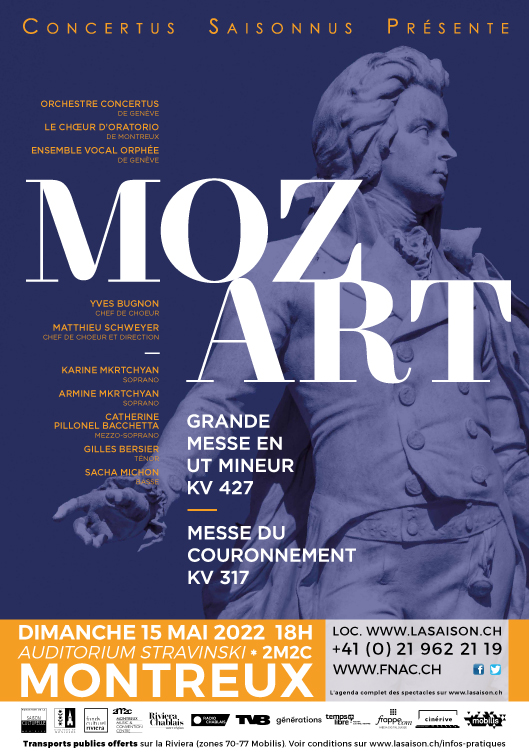 The EVO and the Elements baroque orchestra will perform Handel's Messiah at Geneva Cathedral in the fall of 2022.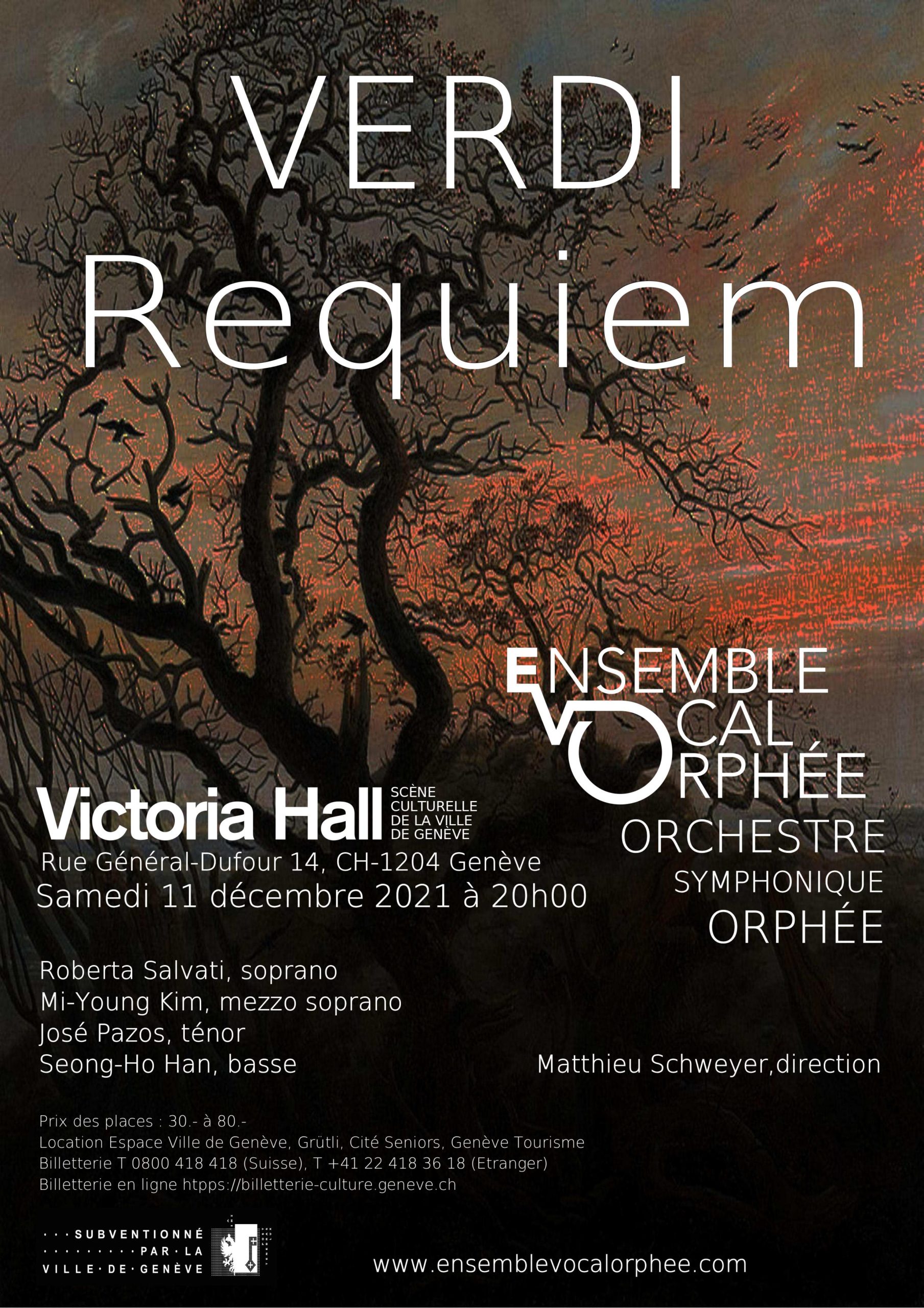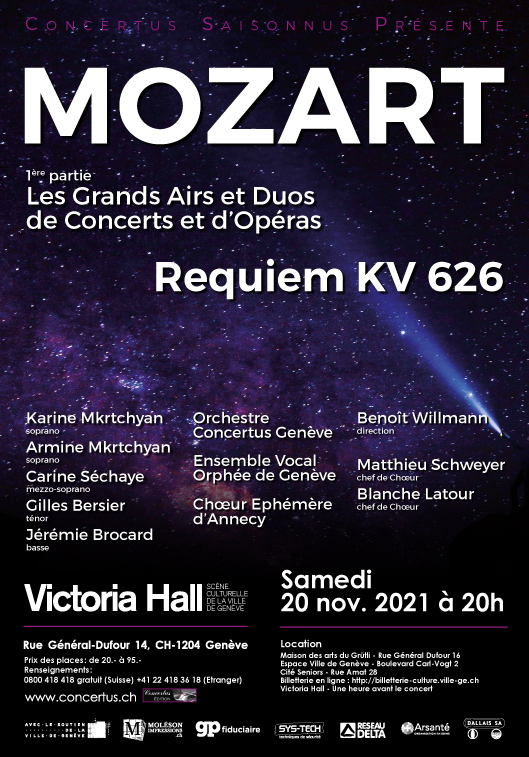 Ces concerts Mozart sont repoussés au 11 mai 2022 au Victoria Hall et au 15 mai 2022 à l'auditorium Stravinsky 2M2C de Montreux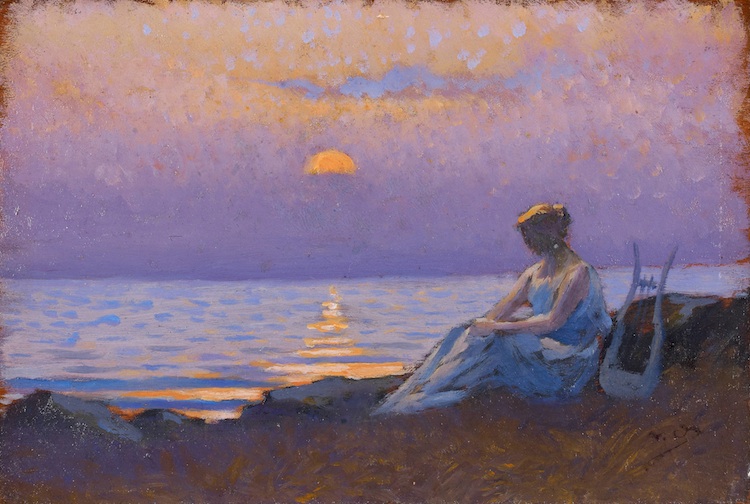 Concert de musique sacrée française
Pour la relance des concerts au cours de la difficile saison marquée par la pandémie, l'EVO a donné le mardi 13 juillet 2021  en l'Église du Grand Bornand (Haute-Savoie en France), un concert de musique sacrée française du XIXèmè siècle, dirigé par Anne Seigneur et accompagné à l'orgue par Matthieu Schweyer. Au programme, Saint-Saens, Gounod, Delibes, Fauré et Franck.